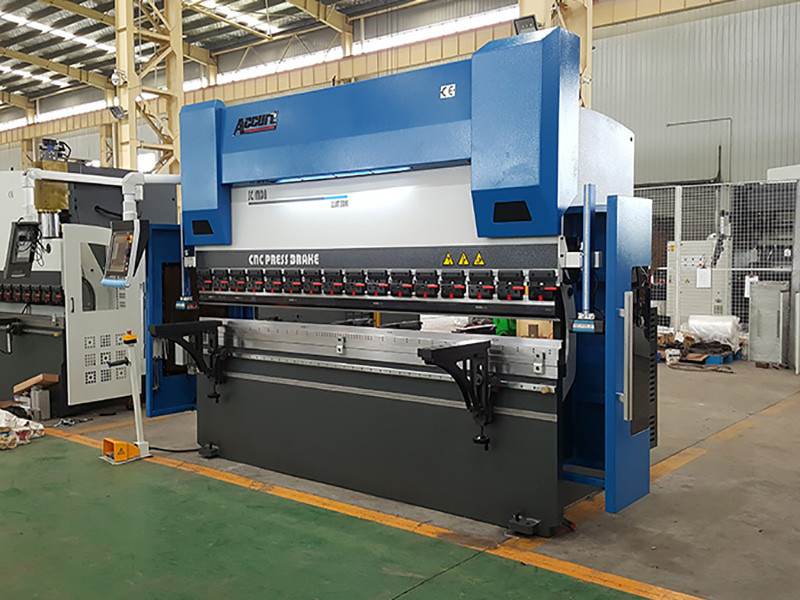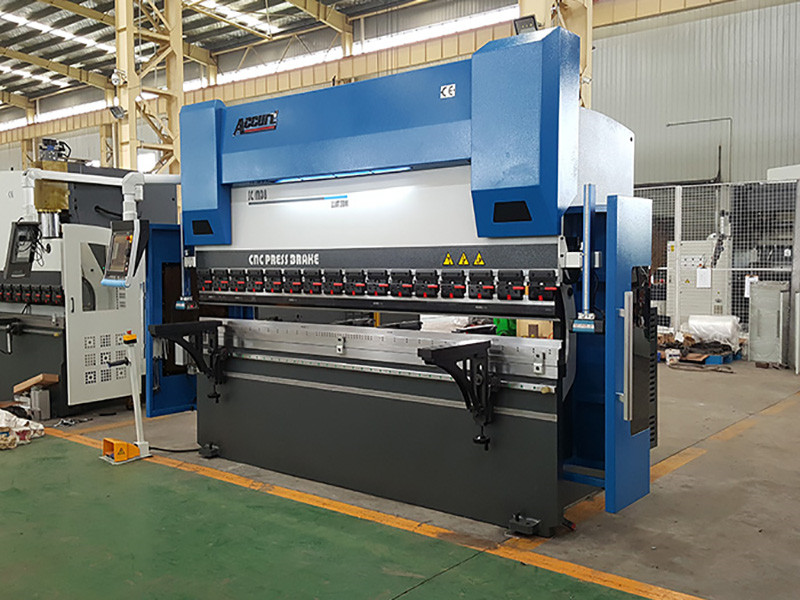 Accurl 300T 5000 mm CNC Hydraulic press brake Machine with DA52S system for metal sheet steel
Product Application
---
ACCURL® SMART-FAB B Series CNC Press Brakes are perfect for forming small parts with low operating costs and with syncro CNC three axis control capability they perform just like our bigger Press Brakes.
Stronger, faster and deeper bends;
ACCURL® SMART-FAB Series Press Brake allow you to have more production capacity and prevent time loss on production.
Standard Equipment
---
● Height adjustable and movable sliding front support arms.
● Top and bottom tools are surface hardened by special treatment.
● Promecam easy clamping system.
● Delem DA52s CNC controller.
● CNC controlled strong X=800 mm back gauge
● 410 mm throat depth.
● 2 back gauge fingers
● Scales in metric and inches.
● Crowning system in bottom beam 2500/…/4100 hydraulic crowning and from 600 tn and above motorized crowning is standard.
● Foot pedal is produced according to CE standards and suitable for single and multiple bends.
● 2 photocells are placed facing each other for rear guards.
● Covers for cylinders and top beam
● Preadjusted electrical requirements based on customer's geographical area.
Safe Equipment
---
• Safety standard(2006/42/EC)
• 1.EN 12622:2009 + A1:2013
• 2.EN ISO 12100:2010
• 3.EN 60204-1:2006 + A1:2009
• Front finger protection(Safety light curtain)
• South Korea KACON foot switch(Level 4 of safety)
• Back Metal safe fence with CE standards
• Safety relay with monitor the pedal switch & safety protection
Machine Frame
---
ACCURL® machines are designed from the ground up by our expert engineers with only one goal: to build the best
machines imaginable. By combining our unique machine
designs with the highest quality materials available, we have achieved our objective and invented some of the most reliable and durable machines in the world
Main Features
---
• Machining accuracy is high: backgauge repositioning accuracy of 0.1mm ram repositioning accuracy of 0.1mm.
• Large processing range: This product slider stroke is 265mm, closed height is 480mm, column distance is 2700mm, backgauge X axis stroke is 500 mm; compared to ordinary products, the products can less you trouble of the following accumulation
• This product adopts the main motor with large power, large flow pump, it can realize adjustable speed, fast speed can easily reach 220mm/s
• This product can reduce the heat generation, hydraulic oil temperature is low, the maximum limit to reduce the damage to the hydraulic components, to extend the service life of the product
• Electro-hydraulic system is adopted to control dual cylinders to get high synchronized controlling accuracy, high bending accuracy, and repositioning accuracy
• Hydraulic auto compensation system is adopted to eliminate the effect of the deformed sliding block during bending which may affect bending quality.
• Multi-functional backgauge which can be expanded into 6 axes, i.e., X1 and X2 axes for back and forth, R1 and R2 axes for up and down and Z1 and Z2 for left and right. The workpiece bending can be realized flexibly.
• Segmented punch can be combined with certain length according to the bending requirement of special workpiece.
• CNC system adopts Delem DA66T/ DA52S CNC system.
FAQ
---
• How about your machine quality?We are worry about the quality.
ACCURL is a mature brand in CHINA,through our many years research in technology,our design including structure and detailed sercurity and precision has enhanced greatly,and can match all the CE standard or more strict standard.Our machines distribute worldwide to about 50 countries where there are metal plate industry ,there are SIECC machines.And where there are our machines,there are good reputation and terminal user satisfaction.
• Whether the machine price can be more discount
ACCURL always provide high quality machine,as we know ,oversea market is more important and difficult than domestic market because of communication time costing after sales,So always,our machine has enough qaulity standard to make sure the machine can work more than the real warranty period.In this way ,we will save a lot and think in advance for the clients.
Actually SIECC also think about our price level,we are sure to provide quality=price and pice=quality ,the matched price and acceptable for the clients and durable for our machines.We welcome your negotiate with us and get a good satisfaction.
• Do you accept L/C payment term?
Yes,we accept 100% L/C at sign from almost all countries.
Specifications
---
TECHNICAL FEATURES
1
Type
CNC hydraulic press brake machine
2
CNC Control Axis
Y1-Y2-X-R-axis & Crowning
3
Bending force
300 Ton
4
Bending length
5000 mm
5
Distance between columns
4050 mm
6
Gap
400 mm
7
Daylight Opening
400 mm
8
Beam
200 mm
9
Table height
880 mm
10
Table Width
250 mm
11
Fast Speed
80 mm/sec
12
Bending Speed
0~8 mm/sec
13
Return Speed
85 mm/sec
14
Back Gauge Stroke
750 mm
14
Motor Power
18.5 KW
15
Overall dimensions
5300×1950×2620 mm
16
Machine weight
26000 kg
17
Option 1
DELEM DA58T CNC SYSTEM
Option 2
DELEM DA66T CNC SYSTEM
Option 3
Additional axis: R (back gauge up and down)
50 ton press brake
,
big press brake
,
hydraulic sheet metal press brake
,
large press brake
,
sheet metal press brake
,
small press brake machine