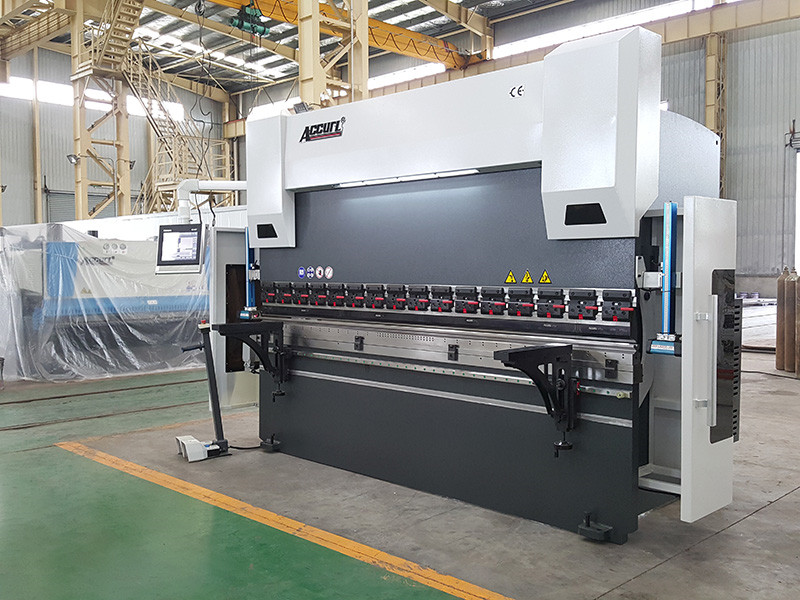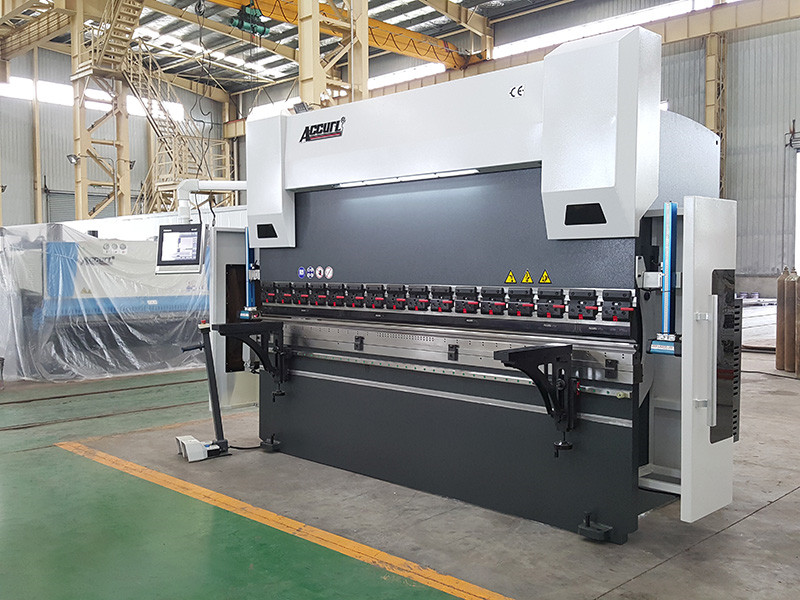 4 Axis 300 T 4000 mm CNC Press Brake Machine with DELEM DA52S For Sale
Product Application
---
Stronger, faster and Deeper Bending
● ACCURL machines redesigned based on users preferences to become a unique machine with its individual electronic and mechanical features.
● High quality and repetitive bending is obtained by using synchronized cylinders and valves.
● Automatic utilisation of all axes on startup.
● All ACCURL machines are designed using SOLID WORKS 3D programming and made with enhanced ST44-1 quality steel using the latest technology
● Rigid upper beam runs on 8-point bearings with bending precision of 0,01 mm.
● Well-known top and bottom tool brands are long lasting hardened and provide precise bending.
● Silent high pressure pump.
Product Performance
---
Reliability
ACCURL® has a strict policy for the choice of its components, on the basis of an extensive experience acquired over decades. All components are certified in accordance with European standards and their main sources are Germany, USA, Holland, Italy and Switzerland. All structural parts are calculated by the finite element method and only high quality steel S275 and S355 JR namely J2 (+ N) is used.
Standard Equipment
---
● Height adjustable and movable sliding front support arms.
● DELEM DA52s CNC controller with PC-Profile-T software.
● Promecam easy clamping system.
● 410 mm throat depth.
● 3 plus 1 axis CNC:
-Y1, Y2 precision ram positioning.
-X precision servo-driven back gauge.
-Manually adjustable R, Z1, Z2-axis.
-CNC motorized wave crowning.
● 2 back gauge fingers
● Covers for cylinders and top beam
● Top and bottom tools are surface hardened by special treatment.
● CNC controlled strong X=800 mm back gauge
● Foot pedal is produced according to CE standards and suitable for single and multiple bends.
● 2 photocells are placed facing each other for rear guards.
● Preadjusted electrical requirements based on customer's geographical area.
● Electrical panel with cooling system designed to meet CE standards & composed of automation and electrical equipment with SIEMENS branding.
Safety Work
---
ACCURL® machines comply with the strictest EU regulations with referenceto safety. The devices installed guarantee thorough safety of the operatorwithout reducing the pace of work.
• The most advanced laser systems
• Safety PLCs able to manage and monitor the action of the proportional valves
• Visible dual beam linked to the upper tool: should it be is interrupted, it blocks the movement of the press brake
• Easy adjustment by means of a grading scale
• Constant monitoring of parameters related to safe
Detailed Images
---
Machine Parts
The double guided ram ensures the stability and the ram-working tableperpendicularity. This allows to keep the high precision during the wholebending phase, even with different tools and intermediates, thus ensuringthe centring made during the initial tests in time.
Machine Parts
The speed grip system reduces the time spent changing tools by 8.5 times compared with traditional systems.
Foot switch
Foot switch from Germany's Siemens (Category 4)
Safety light curtain
Back of the machine safety light curtain
Main Features
---
The frame is heavy-duty as well as compact and it assures precise results.It is made of high quality mild steel and it has undergone systematicmechanical processes.
• Electric welding of high precision
• Usage of high-tech boring machines for extreme precision parts
ACCURL® chooses the best products to guarantee long-lasting and high-techmachines.
ACCURL® selects the best components.
Specifications
---
TECHNICAL FEATURES
1
Type
CNC press brake machine
2
CNC Control Axis
Y1-Y2-X-R-axis & Crowning
3
Bending force
300 Ton
4
Bending length
4000 mm
5
Distance between columns
3150 mm
6
Gap
400 mm
7
Daylight Opening
400 mm
8
Beam
200 mm
9
Table height
880 mm
10
Table Width
250 mm
11
Fast Speed
80 mm/sec
12
Bending Speed
0~8 mm/sec
13
Return Speed
85 mm/sec
14
Back Gauge Stroke
750 mm
14
Motor Power
18.5 KW
15
Overall dimensions
4300×1950×2670 mm
16
Machine weight
20000 kg
17
Option 1
DELEM DA58T CNC SYSTEM
Option 2
DELEM DA66T CNC SYSTEM
Option 3
Additional axis: R (back gauge up and down)
150 ton press brake
,
sheet metal press brake