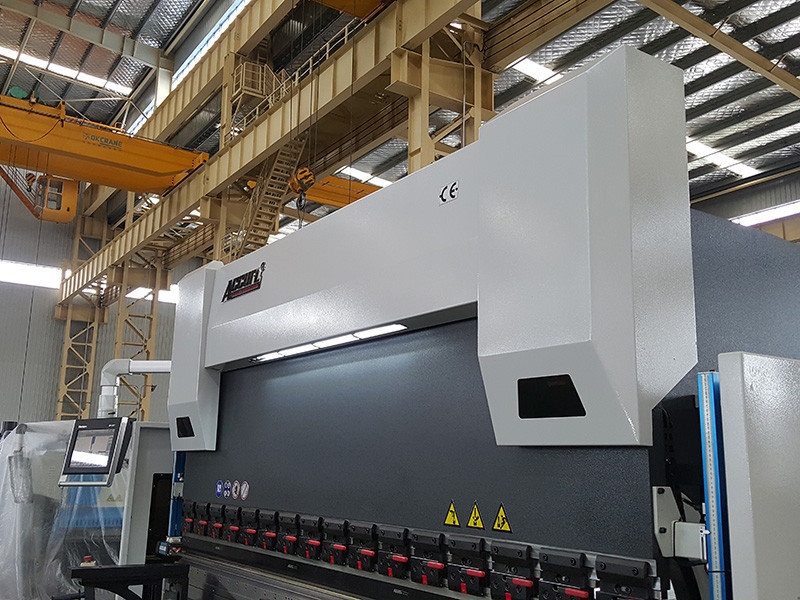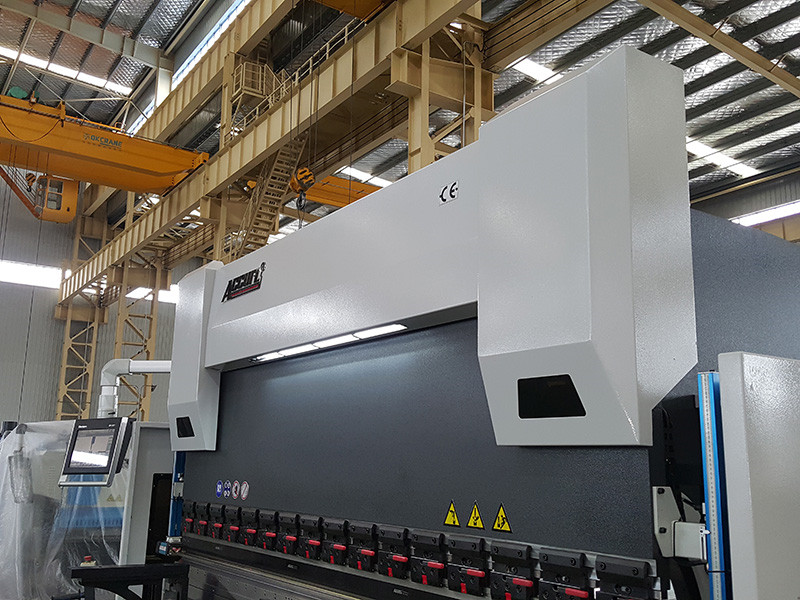 Servo Electric Series 55 Ton CNC Press Brakes Price for Sale with 5 Year Warranty
ACCURL has been a true pioneer in applying servo electronics in sheet metal working.The first hydraulic CNC press brake with the ECO-FUNCTI N was introduced as early as 2015. Today the new servo-electric technology is offered in a wide range of products e.b. CNC punching machines, CNC press brake.
ACCURL has now applied a servo-electric drive system on the new eB-Series press brake. It is a fast, accurate, non-hydraulic bending solution. The innovative machine concept combines productivity, accuracy, flexibility and reliability with high respect to ecological aspects.
The system offers you both sustainability and manufacturing efficiency and productivity. It means greater versatility, lower power consumption, less maintenance and no oil to purchase or to get rid of. In addition, easy programming and outstanding accuracy eliminate waste production. You simply make better sheet metal components at lower cost.
Pulley-belt force transmission for Servo Electric CNC Press Brakes:
---
pulley belt system is actuated by Accurl Electro servo drives and distributes the bending force over the whole bend-ing length. The system consists of fixed and moving rolls spread out over the total working length of the upper beam.The belt itself is a steel wire reinforced maintenance free belt. It is not a tooth-belt, nor is the functioning based on friction, but the entire force is transmitted trough tension a simple and reliable solution.Servo motor drives offer superior movement control and accuracy. Thermal influences on precision are eliminated through the absence of oil.
5-year warranty for Servo Electric CNC Press Brakes:
---
The steel reinforced belts made of modified polyurethane are extremely flexible, hardwearing and durable. They are virtually corrosion resistant due to their galvanised steel,and their polyurethane coating ensures anti-slip traction and efficient, very smooth running power transmission. In combination with an annual service contract Accurl grants a 5-year warranty for the mechanical drive system.
Stable eB-Brake frame for Servo Electric CNC Press Brakes:
---
The ACCURL eB-Electric Press Brake is based on a rigid O-frame. This ensures tool alignment even under stress deformation since there is no horizontal displacement.The position of the upper beam, in relation to the lower beam, is measured by dual Y1 and Y2 linear encoders (A) that are attached independent (B) of the machine frame and are bed referenced. This design isolates ram positioning accuracy from any deflection in the side frames under load and maintains accurate positioning even during off centre bending operations.Ram repeatability on the eB-Series is ± 0.005 mm.
Specifications for Servo Electric CNC Press Brakes
---
TECHNICAL FEATURES
1
Type
Servo Electric eB-0520 CNC Press Brake
2
Press Tonnage
550 kN
3
Max bending length
2040 mm
4
Distance between side frames
2100 mm
5
Throat depth
O-Frame
6
Daylight
600/650/700 mm
7
Y-AXIS
8
- stroke
310 mm
11
- repeating accuracy
± 0.005 mm
12
- max working speed
10 mm/s
13
- approaching speed
180 mm/s
14
- return speed
180 mm/s
15
X -AXIS
16
- speed
350 mm/s
17
- accuracy
± 0.03 mm
18
- stroke/max positioning dimension
560/1,000 mm
19
- stroke X1 (delta X)
±100 mm
20
Z -AXIS
21
- speed
2000 mm
22
- accuracy
± 0.2 mm
23
- working area
200 to 1770 mm
24
R-AXIS
25
- speed
150 mm/s
26
- stroke
200 mm
27
- accuracy
± 0.1 mm
28
Weight
5500 kg
29
Electrical connection
400 V nominal voltage, 50 or 60 Hz, 35 A slow fuses
150 ton press brake
,
horizontal press brake