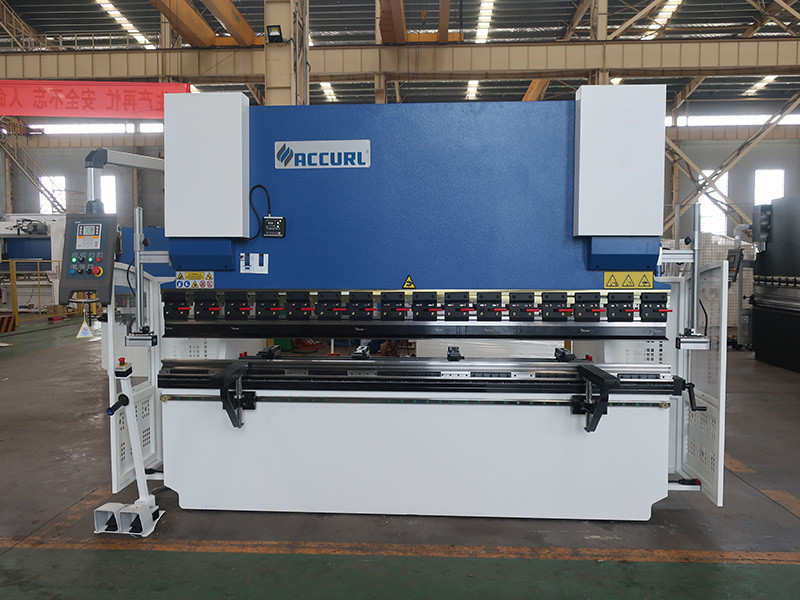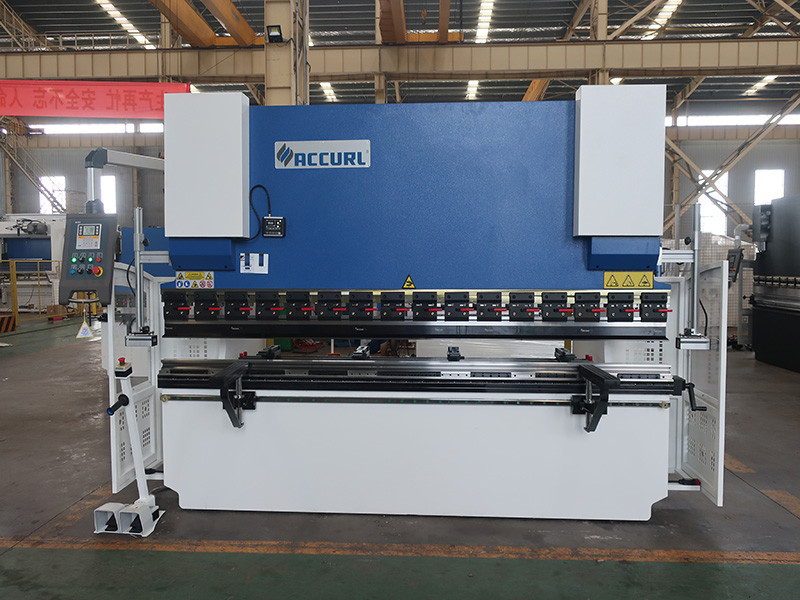 Product Description
---
160T/3200 NC Hydraulic Press Brake Bending machine for Steel Metal
1. Whole steel welded structure, with internal stess eliminated by vibration aging technology, high strength and good rigidity;
2. Hydraulics with torsion bar;
3. Intergrated hydraulic system, upper transmission, pressure control for adjustment of tonnage;
4. Segmented upper punch, multi-V lower die;
5. Oblique steel solid deflection compensation device is adopted for upper punch;
NC Press Brake/Hydraulic Press Brake/Press brake/NC Bending Machine/NC Bender/Torsion Bar Press Brake Machine
Equipments for WC67K/WC67Y
China Taifeng Hydraulics
German BOSCH Hydraulics
CE Norm BOSCH Hydraulic System
Worktable Manual Compensation
China Gear Pump
China Oil Pump
BOSCH Pump
Quick Clamping
Electrics
Light Guards
Laser Guards
Ball Screw, linear guide, servo motor
Features
---
WC67K:
WC67K series torsion bar NC control press brake which fitted with numerical controller basis on the WC67Y series brake.
Multi-steps programming function is able to achieve an automatic operation and continuous positioning of multi-steps procedures, as well as an automatic precision adjustment for position of rear stopper and upper beam.
The machine is provided with bend counting function, real-time display of processing quantity, power-failure memory of positions of rear stopper, upper beam,programs and parameters.
160T /3200mm Nc/CNC Hydraulic Press Brake Bases on Steel Metal
WC67Y:
---
The machine is metal plate welded structure, with internal stress eliminated by vibration aging technology, high strength and good rigidity of machine.
Double hydraulic oil cylinders are applied for upper transmission, provided with mechanical limit stopper and synchronize torsion bar, typical of stable and reliable operation, as well as high precision.
Electrical control and manual fine-tuning mode are adopted for distance of rear stopper and stroke of gliding block, and fitted with digital display device, easy and quick in use.
Upper punch clamping fitted with deflection compensation device.
Optional Controller
---
E200
LCD display 240X128;The pace of programming a program run, a location automatically;
Automatically to avoid the interference; Single positioning, eliminating gaps of the screw transmission;
Metric and inches system transformation; Position compensation; Power-failure memory function ;Bending count; Reference point for the memory available for search and electricity.
DA41
Servo control technology; 47"high light liquid crystal display screen with multi languages interface including Chinese.
Tooling parameters setting, bending angle programming;
About 100 programs are stored, and there are 25 operations in each program.
The escaped material is programmable, the processing quantity is accountable, there is memory to power off, and conversion between metric system and inches system.
E210
5.6"LCD color display, Chinese and English menu to choose;
With the point programming, can automatically calculate the bending angle bending depth;
100programs to provide storage space, the upper punch and lower die can be selected;
Automatic retraction is available to avoid possible impact between a work piece and backguage, ensure required processing precision.
Memories position in case of power off, to provide site protection of parameters, positions and programs;
All I/O ports can be configured through the pages, and has a self-test function.
HT072
High luminosity LED display having 6 digits plus sign for position, 2 digits for cycles and programs;
Possibility to save up to 99 programs composed of 20 cycles, each cycle can count 65000 repetitions at maximum;
Datas and programs are saved in a flash memory without floating battery;
IP65, polycarbonate, water and abrasion-proof keyboard with tactile sensitivity.
External connection through extractable terminals.
P40
Control 1-2 axes;
Analog output or digital transmission output (one to three speed)
16 programmable digital input/output (optional 8 I/O)
To program memory 1000 program sentences;
To operation board can realize the actual value, the target value, number of input;
Through the buttons can also be given target value and the pieces and start positioning operation.
E21
Positioning control of back gauge.
Intelligent positioning control.
One-side and two-side positioning which eliminates spindle clearance effectively.
Retract functions.
Automatic reference searching.
One-key parameter backup and restore.
Fast position indexing.
40 programs storage space, each program has 25 steps.
Power-off protection.
E10
X axis and Y axis position display;
Resolution:0.01mm or 0.001 inch;
Holding time setting;
One side positioning indication;
Software limitation;
Power-off memorization.
Packaging & Shipping
---
(1)Before packing, the machine tool will be testing for 48 hours to ensure all the equipment is 100% qualitied.
(2)Before loading, stable package, professional and skilled loader reduce damage of product during transport.
(3)After loading, our professional documentary staff will follow the order till the product departs from port.
Our Services
1. Shearing blades and accessories-Customized to your specifications.In our shearing blades, our focus is on first-class, practical, well-thought-out upper and lower tools. Our tools offer solutions to your application cases-even for complex technical ones.
2. Service package
Basic: we offer you rapid trouble shooting through telephone support and costs for on-site missions are reduced.
Special: Engineers available to service machinery overseas for the necessary maintenance.
Partner: Our located dealers or customers who sell or use our machines are fully behind you, they are our friendly partner and supply good advice to you.
3. Technical Service(After-sale service)
Installation and start-up(Available for complex and big machines or if you have demand)
8. E10 Digital display system display the working position of X, Y;
9. Main operation are by the NC controllers or display system;
10. Ball screw and line guide rail as optional choices for guarantee the higher precision;
big press brake
,
brake bender machine
,
mechanical shearing machine
,
shearing machine tools
,
steel press brake