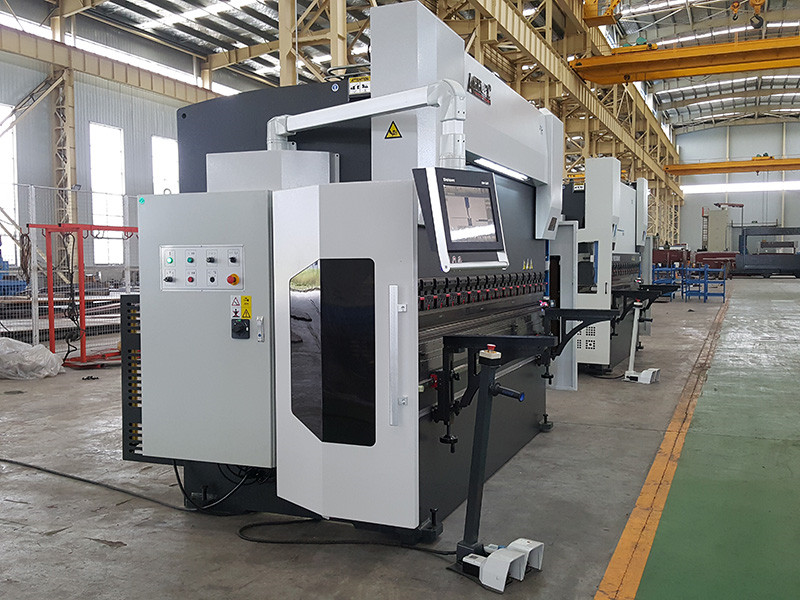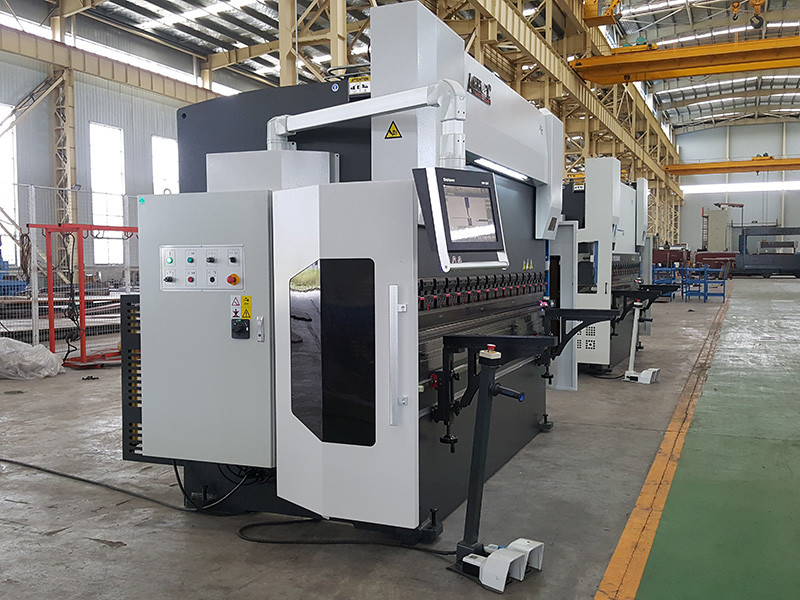 Product Application
---
ACCURL® Easy Bend B Series Hydraulic NC Press Brake Machine is our most popular model by volume and a true workhorse. The studies made on the framework flections have allowed us to design a product that reacts in the most appropriate and responsive way to the mechanical solicitations, therefore guaranteeing a stable structure, thus a higher precision in bending. This feature is even enhanced by a system of manual crowning. Worth mentioning is also the possibility to add options and upgrades on the configuration, at later stage.Constructed of high quality parts and offering serious reliability , Y-axis Torsion bar syncro technology with high approach, bending and return speeds.
DELEM DA41s CNC CONTROL UNIT:
---
ACCURL®has chosen the very powerful new generation DELEM DA41s offers an higher level of efficiency in programming and control of press brakes. The winning MADE in Netherlands design and the high quality of all the construction details, guarantee prestigious performances and long product life.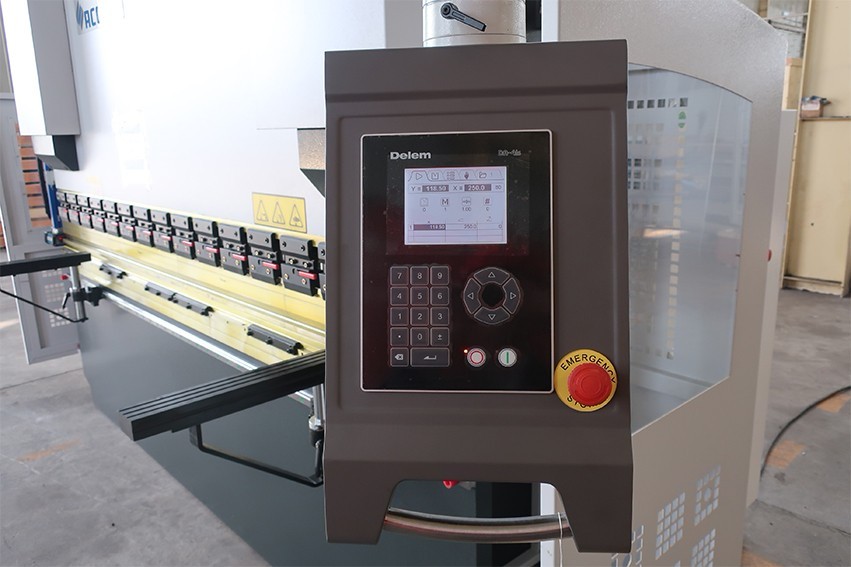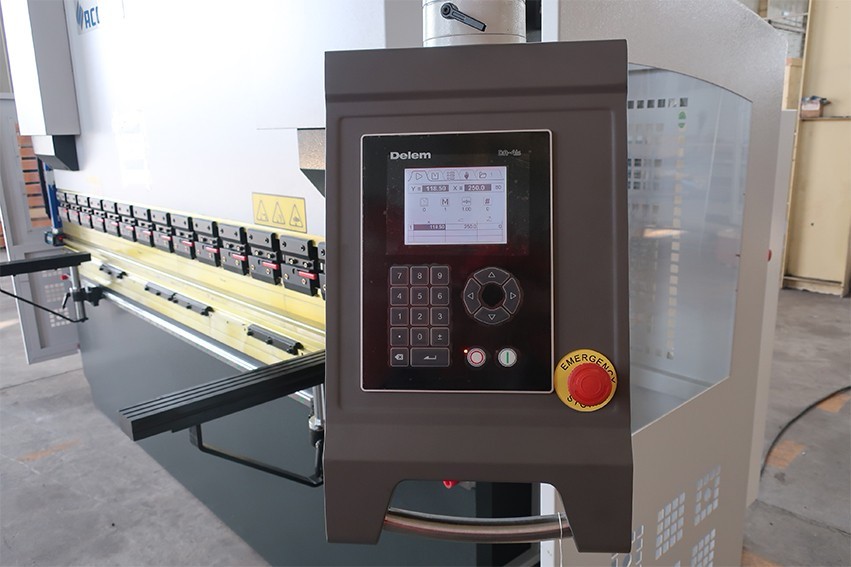 DELEM DA41s New Technology on:
4.7+" LCD screen (Monochrome)
The DA-41s control provides a complete solution for conventional press brake applications for 2 axes.Offering a versatile solution for axes control for the press beam and back gauge as well as a flexible I/O configuration, based on the state of the art electronics.
DELEM DA41s NC System Features:
---
•Bright LCD display 320 x 240
•Angle & Tool programming
•CNC Back gauge control
•Developed length calculation
•Up to 25 bends per program
•Servo, frequency inverter and AC control
•The basic machine control functions are Y ,X-axis.
Detailed Images
---
DSP LASER SAFETY SYSTEM WITH OPTIONAL:
ACCURL® Press Brake Standard with DSP visible laser protection compliant to EN12622 regulation. The beam protects the press brake operator from the danger of being crushed between upper & lower tool.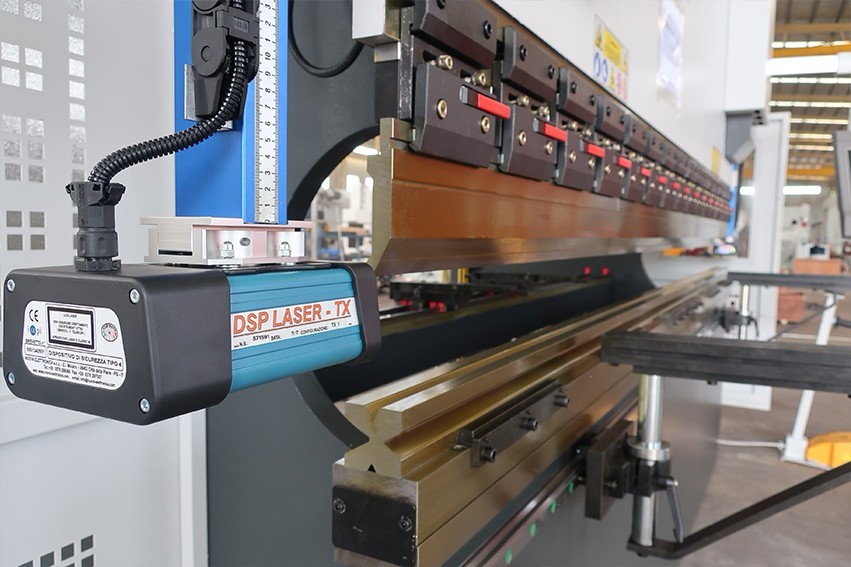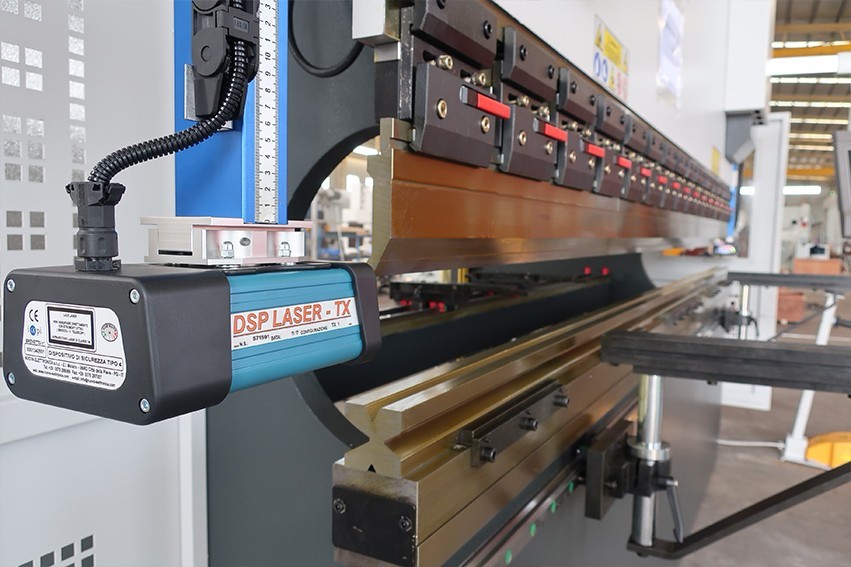 Advantage:
•The most advanced laser systems
•Box-shaped part bending feature
•Innovative tooling grid guarding pattern
•Completely foot peddle controlled operation
•Auto-blanking for automatic box and side wall detection
•UL approved
•Type 4 patented process control
•"Safe Release" supports are unhooked without damages in case of collision
Optional:
•Lazersafe-Defender Plus
•Lazersafe- LZS-004 / LZS-004-HS
ACCURL® machines Optional for comply with the strictest EU regulations with reference to safety. The devices installed guarantee thorough safety of the operator without reducing the pace of work.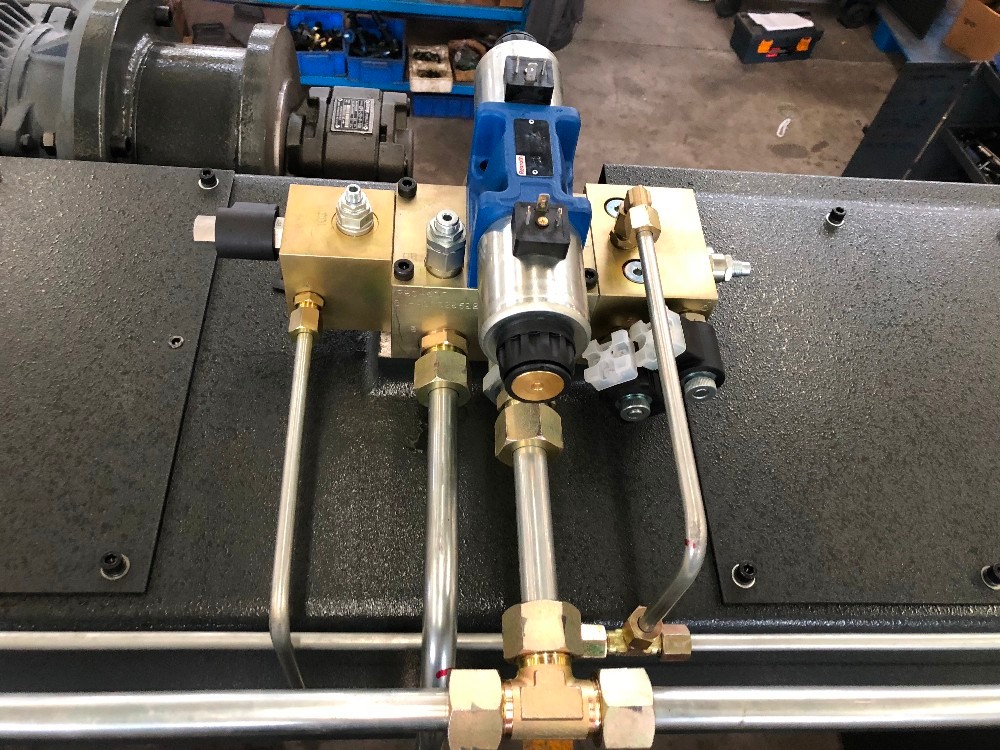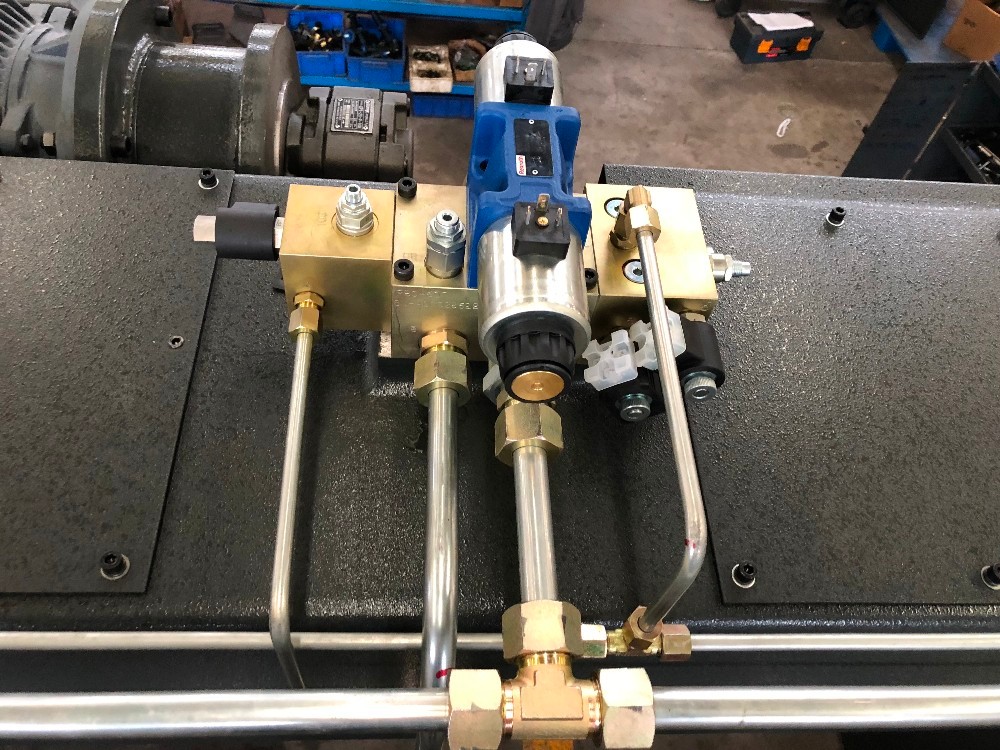 GERMANY BOSCH-RRXROTH HYDRAULIC SYSTEM:
Germany Bosch-Rexroth integrated hydreulic system block, hydraulic transmission with high reliablity, integrated hydreulic system can effectively alleviate problems caused by leakag of hydraulic fluid
BGA-1 CNC BACKGAUGE:
ACCURL® press brake are provided are equipped with BGA-1 CNC backgauge constituted by a solid structure in order to assure the best repetitiveness and high precision in axes positioning.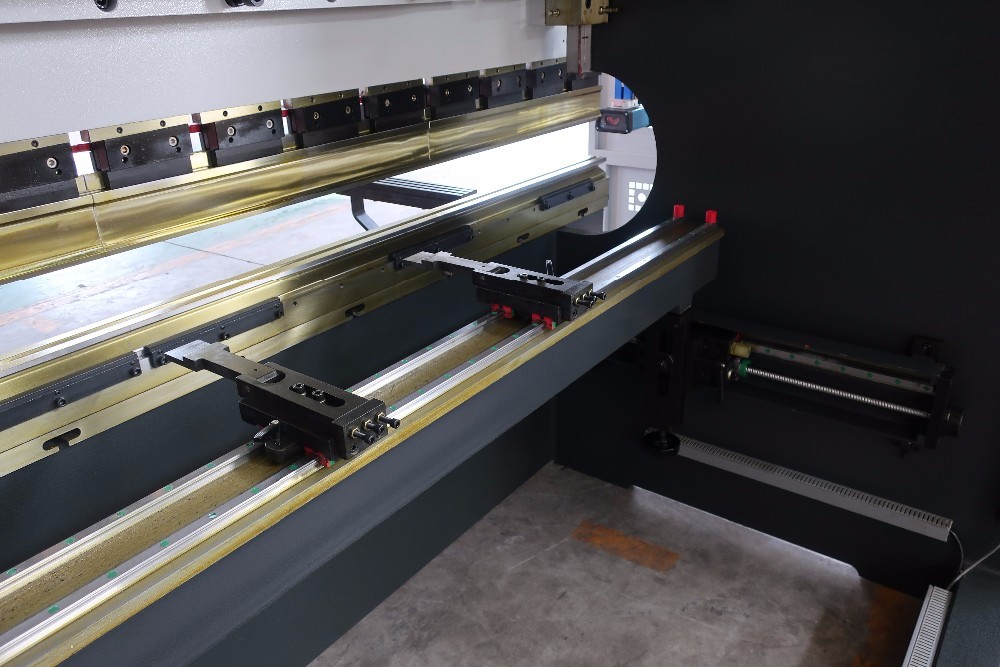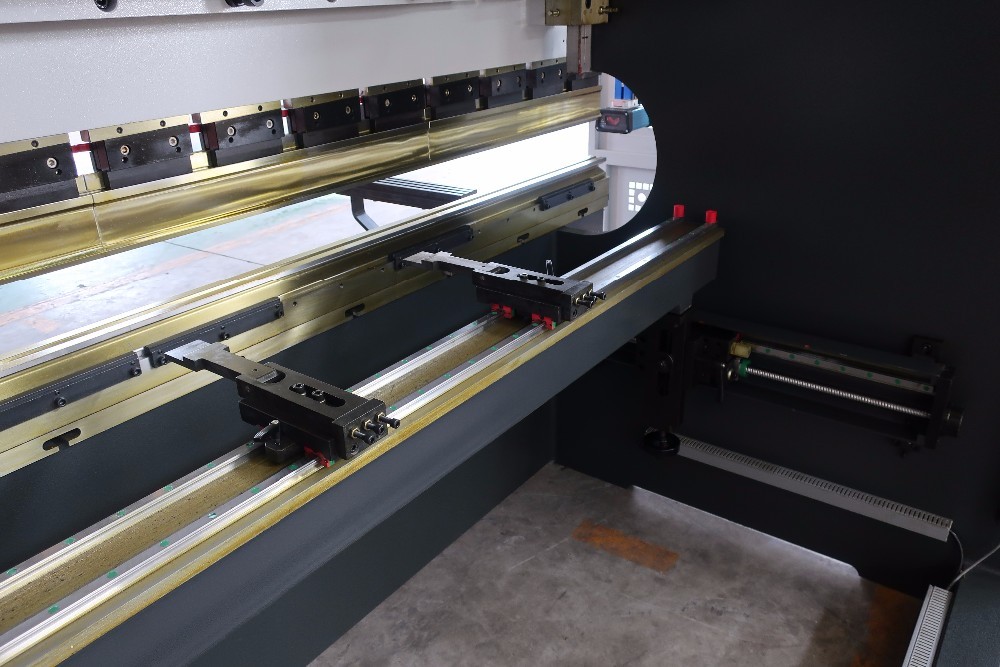 ACCURL®BGA-1 for CNC BackGauge:
Stroke X = 800 mm
Max. Speed X = 350 mm/s
Stroke R = 200 mm(Manually adjust)
Advantage:
•X-Axis with HIWIN linear guide and Ball Screw.
•Manual Z1,Z2-axis with linear guide .
•Driven by DELTA Servo Motors and drives
•Less noise, greater durability and greater precision
•Unprecedented positioning repeatability of ±0.005mm.
•High-speed movement on all axes ensures that the gauge fingers are positioned as quickly as the operator positions the part.
Quick Details
---
Condition: New
Place of Origin: Anhui, China (Mainland)
Brand Name: ACCURL
Machine Type: Press Brake
Raw Material: Sheet / Plate Rolling
Material / Metal Processed: Stainless Steel
Power: Cnc
Automation: Automatic
Extra Services: End Forming
Certification: CE
After-sales Service Provided: Engineers available to service machinery overseas
CNC Control system: DELEM DA41s CNC System
CNC Control Axis: Y X axis Crowning(Electro-hydraulic servo)
Electrical components: Schneider Electrical from French
Motor Power: Siemens from Germany
BackGauge & RAM Drive: Inverter from Schneider Electrical
Ball screw/ Polished rod: HIWIN from TaiWan Brand
Hydraulic System: Bosch-Rexroth from Germany
Tubing connector: EMB from Germany Brand
Servo motor/ Servo drive: YASKAWA from Japan Brand
Keywords: press brake machine