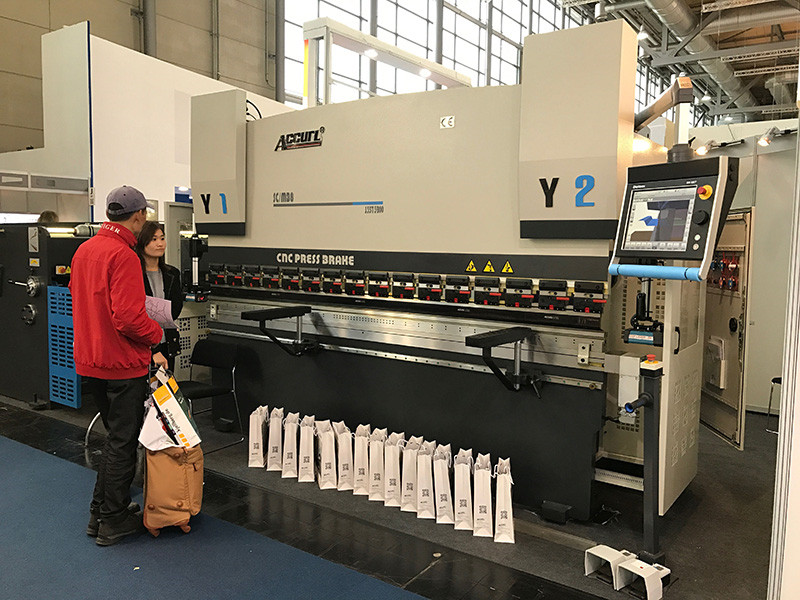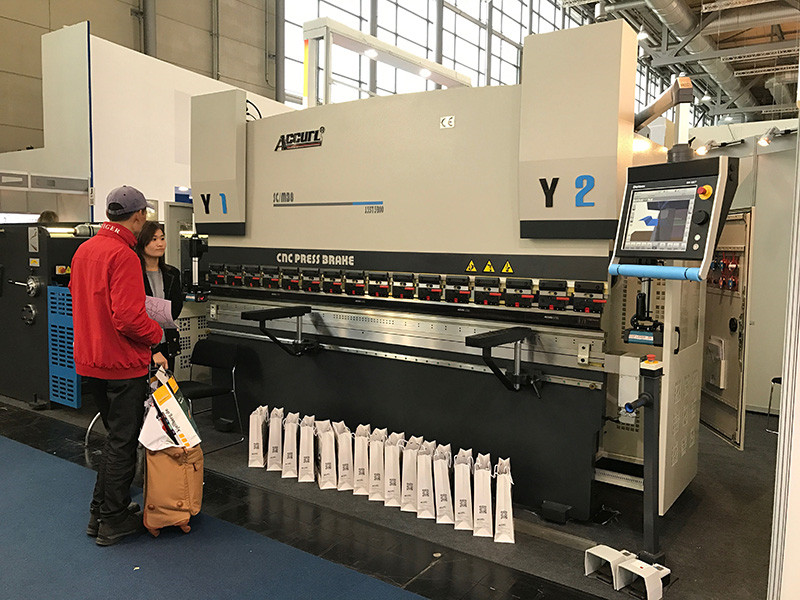 Performance characteristics
---
The E210-controlled CNC hydraulic bending machine provides a complete solution for the 2-axis traditional bending machine application. Provides versatile solutions for axis control of press beams and back pressure gauges as well as flexible I/O configurations based on state-of-the-art electronics. With its bright LCD display, it provides clear and simple control. Digital programming, angles at hand, tool and material parameters, can be summarized directly in the form.
The bending parameters can be selected by user-friendly cursor operation. Axis control supports servo control, 2-speed AC control, and inverter control. Depending on the application, you can choose both sides.
Positioning and one-sided positioning with spindle correction. Clear and simple operation can be achieved by tabulating the table on a bright LCD screen. Digital programming is user-friendly and guides the operator through all programming possibilities.
E210 CNC Controller Features
---
# Program memory of to 100 programs ,25steps per program
# Tool library:20 dies
# Conventional press brake control
# Angle programming and automatic bending position calculation
# Back gauge allowance compensation
# Dual servo system control
# Flexible I/O configuration
# Free group valve setting
# One side positioning
# Retract function
# Auto reference search
# Power-down memorization
# Mm/Inch
# Chinese/English
# Diagnosis function
STANDARD EQUIPMENTS
---
√ Height-adjustable and movable sliding front support arm.
√ The top and bottom tools are surface hardened by special treatment.
√ Netherlands DELEM E210 CNC system.
√ X-axis servo motor drive, timing belt + ball screw drive, high repeat positioning accuracy.
√ 3 can fine-tune the fingers.
√ Optional metric and inch measurement, Chinese and English display.
√ Foot pedals are produced according to CE standards and are suitable for single and multiple bends.
√ Cylinder and top beam cover
√ Pre-adjust electrical requirements based on customer's geographic area.
OPTIONAL EQUIPMENTS
---
√ Special strokes and throat depth provide additional advantages for deep bends.
√ CNC system E200, E300.
√ Special rear cover fingers can be added on the optional backgauge stroke.
√ Hydraulic oil heating and cooling.
√ Customized table width and bottom tool V opening.
√ Optional top and bottom tool lengths are different.
√ Box and pole bent special tools.
√ Laser avant-garde option.
√ WILA top and bottom tool clamping systems.
√ Rol 1, 2, 3, 4, 5 different top and bottom quick release clamping systems.
√ The tool cabinet is mounted on one side of the machine, keeping the tool clean and easily accessible.
√ The automatic sliding system automatically lubricates and it is highly recommended to extend the service life.
√ U-shaped special bottom tool for bending thick material.
√ Additional front support arms prevent waves on thin materials.
√ Customize the machine according to the customer's special parameters.
√ According to the customer's requirements, the electrical panel and/or controller can be mounted on the right side of the machine.
No
Model
Pressure

KN

Bending

Leng (mm)

Columns

Distance (mm)

Open

Height (mm)

Throat

Depth (mm)

Slide

Stroke (mm)

Motor

Power (kw)

Machine

Size (mm)

1
40T/2500
400
2500
1900
210
200
110
4
2600x1270x1980
2
63T/2500
630
2500
1900
235
250
120
5.5
2600x1360x2050
3
63T/3200
630
3200
2600
235
250
120
5.5
3300x1360x2050
4
80T/2500
800
2500
1900
320
320
150
7.5
2600x1400x2380
5
80T/3200
800
3200
2600
320
320
150
7.5
3300x1400x2380
6
80T/4000
800
4000
3100
320
320
150
7.5
4100x1400x2380
7
100T/2500
1000
2500
1900
330
320
150
7.5
2600x1400x2380
8
100T/3200
1000
3200
2600
330
320
150
7.5
3300x1400x2380
9
100T/4000
1000
4000
3100
330
320
150
7.5
4100x1400x2380
10
100T/5000
1000
5000
4100
330
320
150
7.5
5100x1400x2380
11
125T/2500
1250
2500
1900
330
320
150
7.5
2600x1400x2380
12
125T/3200
1250
3200
2600
330
320
150
7.5
3300x1400x2380
13
125T/4000
1250
4000
3100
330
320
150
7.5
4100x1400x2380
14
125T/5000
1250
5000
4100
330
320
150
7.5
5100x1400x2380
15
160T/2500
1600
2500
1900
400
320
200
11
2600x1550x2580
16
160T/3200
1600
3200
2600
400
320
200
11
3300x1550x2580
17
160T/4000
1600
4000
3100
400
320
200
11
4100x1550x2580
18
160T/5000
1600
5000
4100
400
320
200
11
5100x1550x2580
19
160T/6000
1600
6000
4800
400
320
200
11
6100x1550x2580
20
200T/2500
2000
2500
1900
435
320
200
15
2600x1650x2900
21
200T/3200
2000
3200
2600
435
320
200
15
3300x1650x2900
22
200T/4000
2000
4000
3100
435
320
200
15
4100x1650x2900
23
200T/5000
2000
5000
4100
435
320
200
15
5100x1650x2900
24
200T/6000
2000
6000
4800
435
320
200
15
6100x1650x2900
25
250T/2500
2500
2500
1900
435
320
200
18.5
2600x1750x3070
26
250T/3200
2500
3200
2600
435
320
200
18.5
3300x1750x3070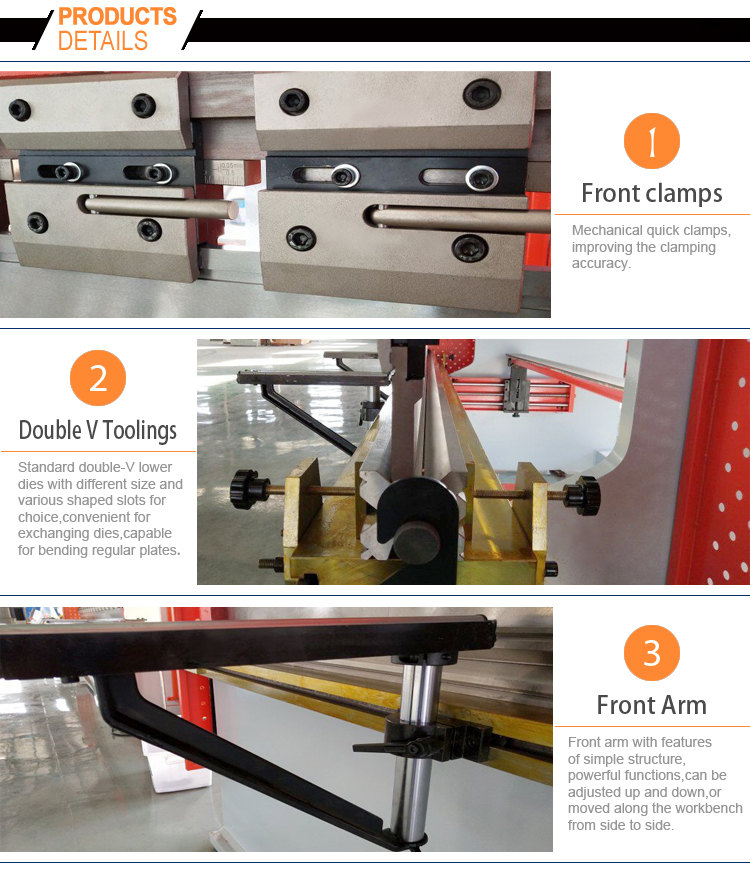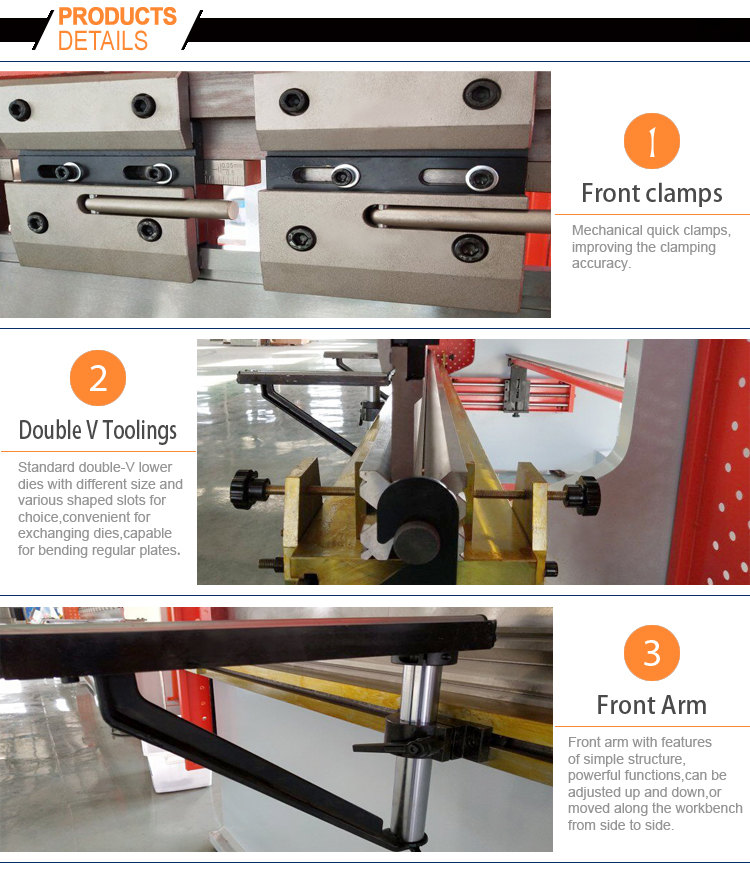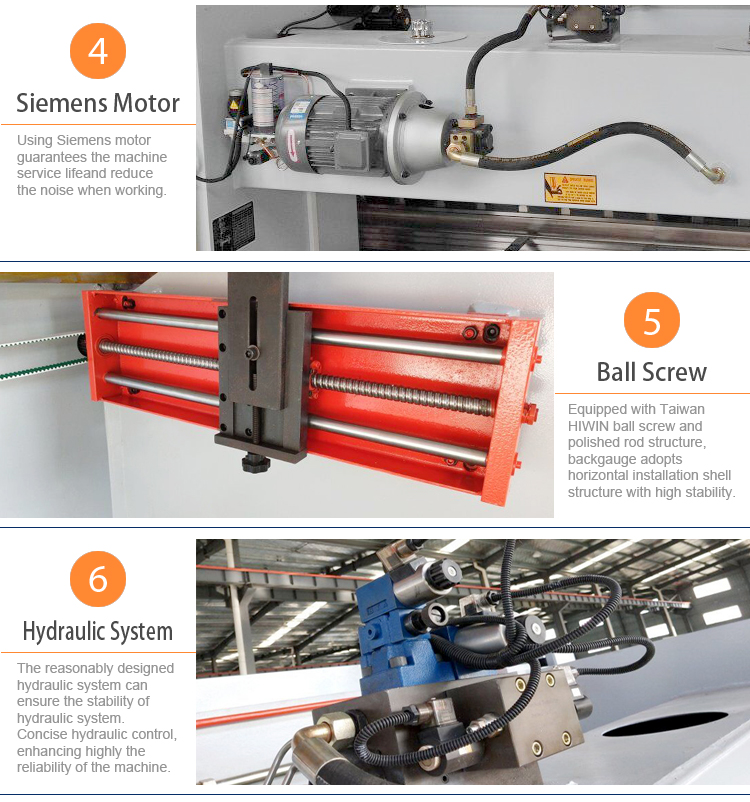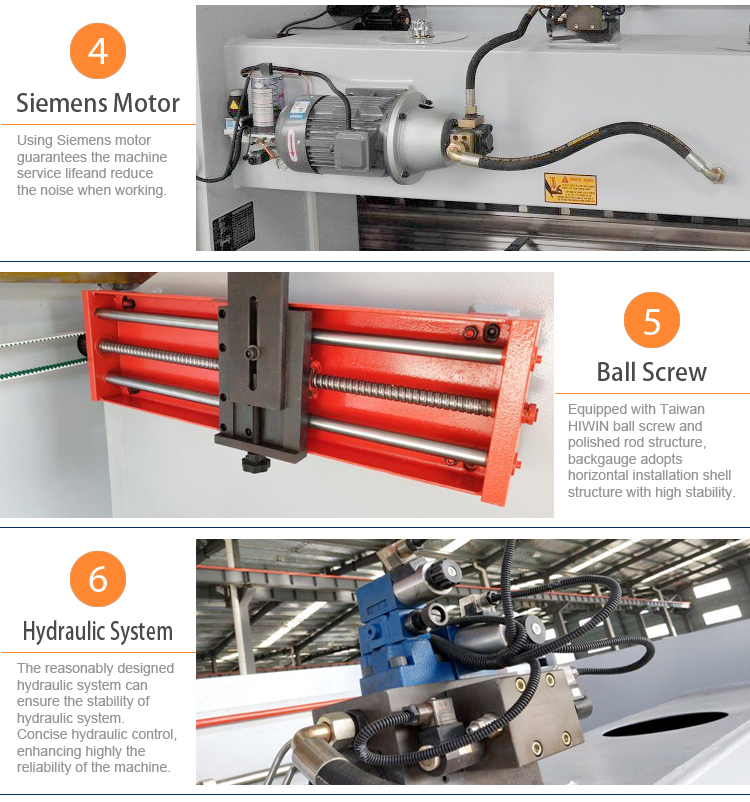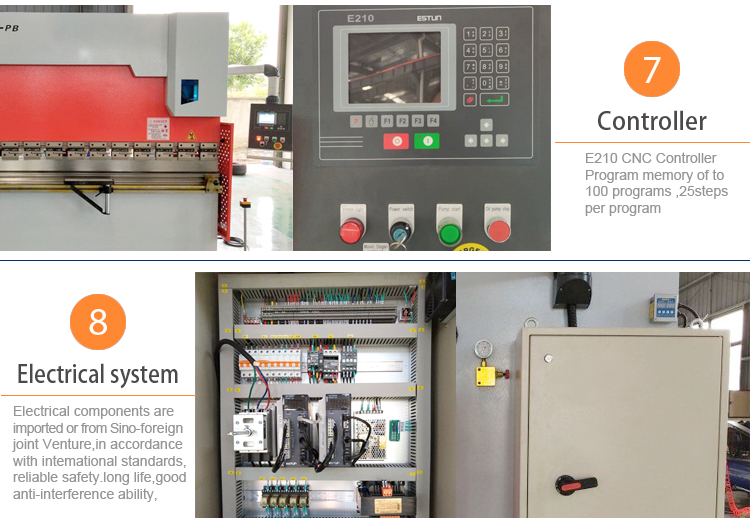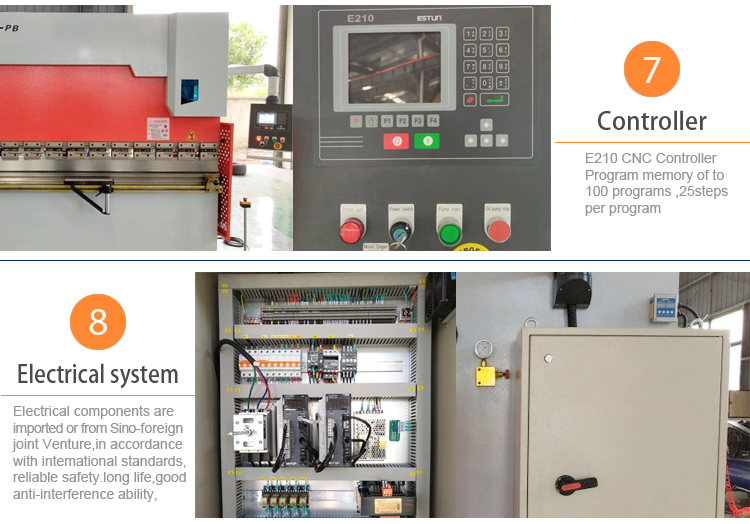 Quick Details
---
Condition: New
Place of Origin: Anhui, China (Mainland)
Brand Name: ACCURL
Machine Type: Press Brake
Raw Material: steel stainless sheet
Material / Metal Processed: Stainless Steel
Power: Cnc
Automation: Automatic
Extra Services: Ram stroke adjusted
Certification: CE
After-sales Service Provided: Engineers available to service machinery overseas
Name: Hydraulic press brake
Color: orange Hydraulic press brake
stop back: Manual Opertation
motor: servo motor
HYDRAULIC OIL: 46#
PUMP: GEAR PUMP
PUNCHING CAPACITY: YES
SHEET CUTTING: YES
ROUD STEEL CUTTING: YES
SQUARE STEEL CUTTING: YES
plate bending machine