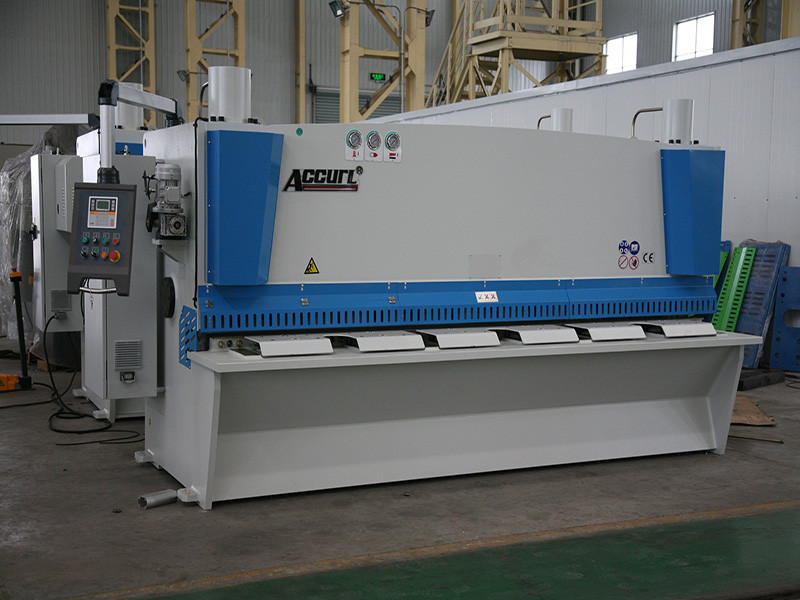 Product Description
---
Mechanical metal sheet / plate hydraulic shearing machine for cutting use
Application
---
Hydraulic shearing machine is the sheet metal industry under the cutting tool, Widely used in industrial machinery, metallurgical industry, automobile, shipbuilding, electrical appliances, engineering equipment, sheet metal processing, steel pipe welding, electronic industry, aerospace industry, agricultural machinery manufacturing, dining furniture machinery industry.
Advantages
---
-Sheet plate welded structure is adopted with hydraulic transmission and accumulator return, typical of an easy operation reliable performance and nice appearance .
-Indication by indicator is prompt for adjustment of blade clearance. for a handy and prompt adjustment .
-Alignment device with lighting and control device for shearing stroke are set. with a handy and prompt adjustment .
-Rolling material support ball is provided. to minimize fish tail with sheet bar and to reduce frictional resistance.
-The rear stopper is fitted with electric adjustment and manual adjustment devices. and digital display device is available for display of size of stopper and times of shearing.
Features:
---
Totally EU streamlined design,Monoblock by welding robots & aparatus and stress relief process by Annealing treatment.
Adopt integrated hydraulic system, more reliable and easy for maintenance.and the hydraulic system from Bosch-Rexroth,Germany,
Entire welded fram,press with tempering.Hydraulic drive,reservoir teturn stroke.
Three point supporting rolling guide to insure quality.Square blade with long life.
Blade clearance adjusting indicated,easy for adjusting,Light alignment device.Stepless adjusting up blade stroke.
Railing guards,Digital display:back gauge size&shear times.Adjustable shear angle.
Safe fence and the electric inter locker have been designed for the machine to ensure the operation safety to CE regulation.
Estun E21S NC control system
---
Backgauge control
Control for general AC motors,frequency inverter
Intelligent positioning
Double programmable digital output
Stock counter
Program memory of up to 40 programs Up to 25 steps per program
One side positioning
Retract function
One key backup/restore of parameters
mm/inch
Chinese/Englise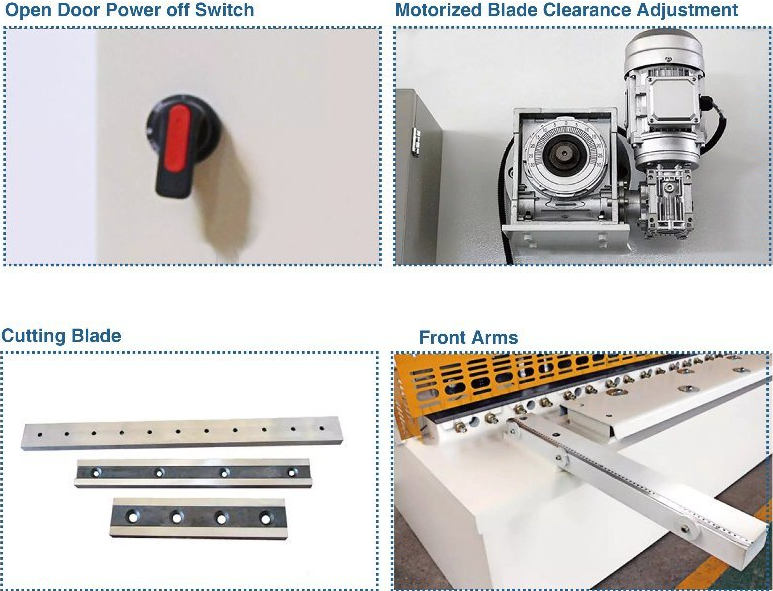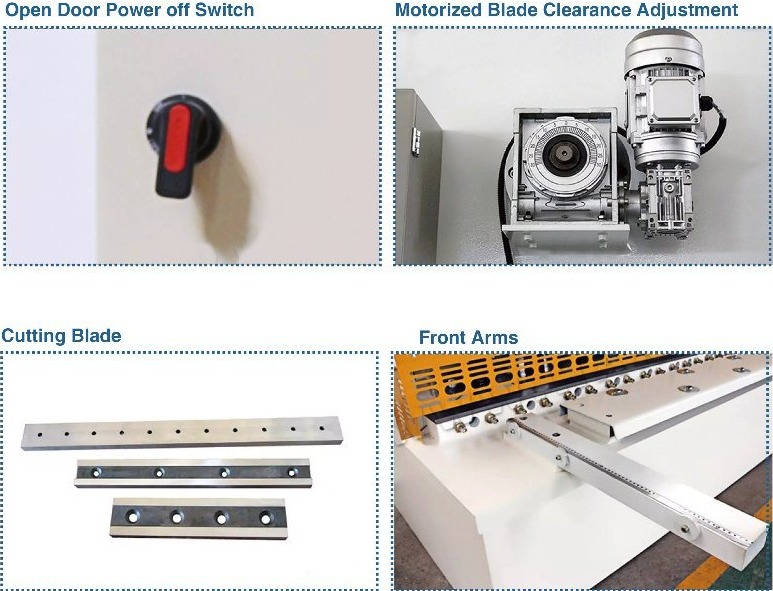 mechanical shearing machine
,
plate shearing machine