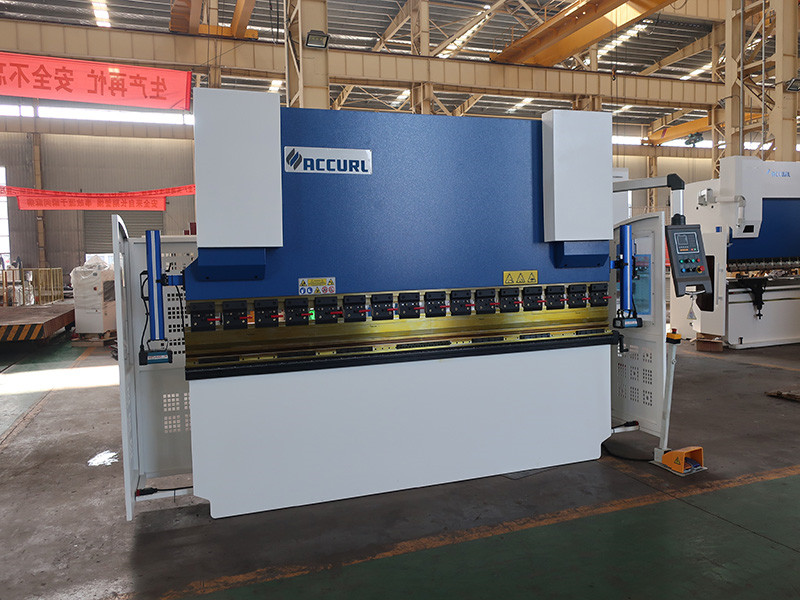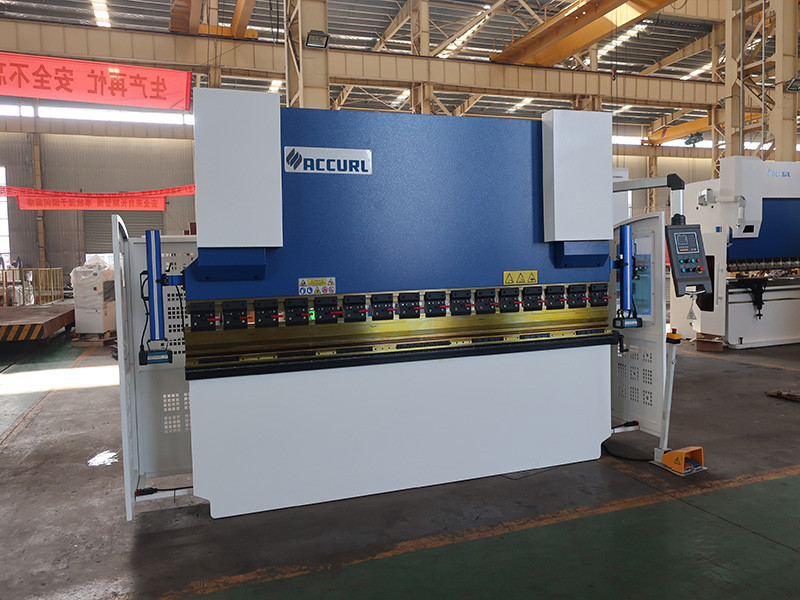 Main Character and Function
---
All the components of the machine are designed under the instruction of the Computer aided design and software of CAD/CAE/CAM to fully guarantee the intensity and rigidity of all the components.
The whole body under total wielded, thickness and reliable in machine body with high-rigidity and good in shock absorption reduction.
The machine structure are composed by body frame, working table, slide block, main cylinder and backgauge. The advantage design and produce style can ensure the machine usage and high precision. The main produce procedure as below(all process under strictly inspection)
Plate stock-------physical and chemical inspection-------Plate Pre-treatment (Rust-Cleaning) ------- CNC flame Cutting-------Cutting the welded joint-------Group Welding-------Gas Shielded Welding-------Ageing treatment-------Milling Planer working-------The Assembly of finished products
The machine body, Slide Block, Working table and other main components are under one time clamping of large landing boring and milling machine to ensure several geometric accuracy of the main machine.
The machine is greatly enhanced in anti-torque and electronic load resistance. Machine can normally work in full loaded situation. Working table, Upright Column, Crossbeam and RAM are good and high in design rigidity. Little deformation between the working table and RAM when work to guarantee good straightness and uniformity in angle.
Machine's main components under guaranteed quality or trustable company
---
The motor and electronic system elements are all composed from Siemens or Schneider
Dies can be designed under clients' requirement. The machine will be equipped standard molds the drawing will be sent. And the non-standard molds can be designed if the clients can provide the dies drawing or the workingpieces, we will design. The upper mold can be done in section.
We use Germany Schneider Stroke Button with high good durable stability, the stroke will be worked stable or be suspending without any sudden down movement which is serious dangerous.
Oil pump can be used from China chengjie enterprise who is used in China's Aircraft industry. Or we can use Germany ECKERLER enterprises.
The seal will be from USA Parker or Japan Valqua company.
The hydraulic system and valve will be from USA OMG or Germany BOSCH company.
The security protection equipment: The design always care about the worker security when operation both working or checking stationary. We equipped both side magnetic door to avoid any penetration inside. At the back, we will provide 3 Section close door with the middle door moveable and the power will be off when the door open, power on when the door close. The light curtain is useful components to aware any finger in dangerous position.
CNC/NC system and control
---
ACCURL has much experience in CNC Press Brake. Our sales machine including CYBELEC 8 Axis automatic Electronic-Hydraulic synchronization machine. We can design different requirement for axis control with both 3D and touch-screen needs. The CNC including torsion synchronization and also Electro-hydraulic synchronization two kinds and also two linked press brake under electro-hydraulic or both mechanical synchronization.
SIECC always can find out the most cost-effective way between so many normal system brand like ESTUN/DELEM/CYBELEC.
Main Parameter
Nominal force of the ram
2000KNS
Table Length
3200MM
Upright column Distance
2440MM
Throat Depth
400MM
Max. Stroke of Ram
200MM
Max. Open height between the table and Ram
460MM
FAST
60MM/S
Slider Speed
WORKING
6MM/S
RETURN
45MM/S
Type
Y160L-4
Main Motor
Speed
1460R/MIN
Power
15KW
Dimension
3200X1700X2850MM
Basic Info
---
Model NO.: WC67Y 200TX3200 PRESS BRAKE
Warranty: 5-year
Certification: RoHS, ISO 9001:2000, ISO 9001:2008, CE
Suitable for: Copper, Aluminum, Alloy, Carbon Steel, Stainless Steel
E21 2 Axis Control Torsion: with Position Tracing Function
Transport Package: Steel Pallet Packaged
Origin: Anhui.China
Waterproof Rating: IPX-8
Condition: New
Automation: Automatic
Type: Press Brake
Trademark: ACCURL
Specification: Two Standard Components(CE& INT′L Standard)
HS Code: 8462109000
200 ton press brake
,
6m press brake
,
aluminum press brake
,
press brake machine