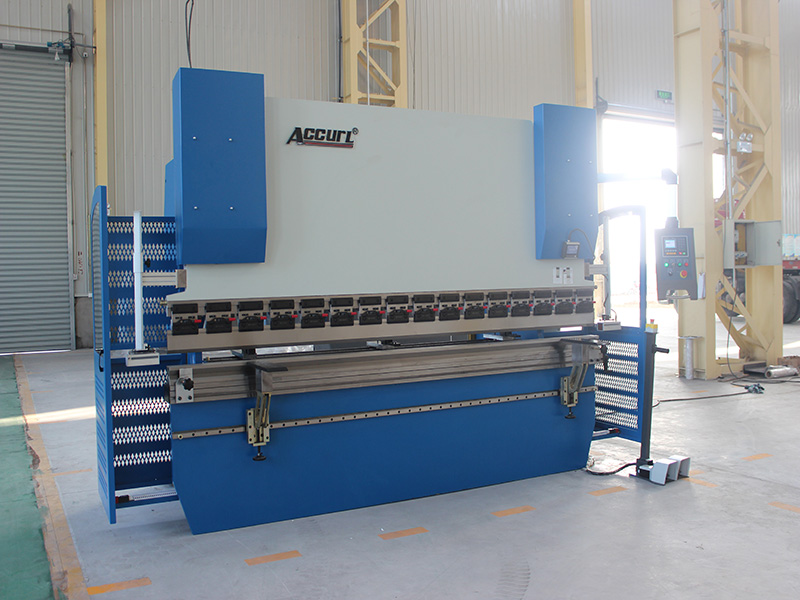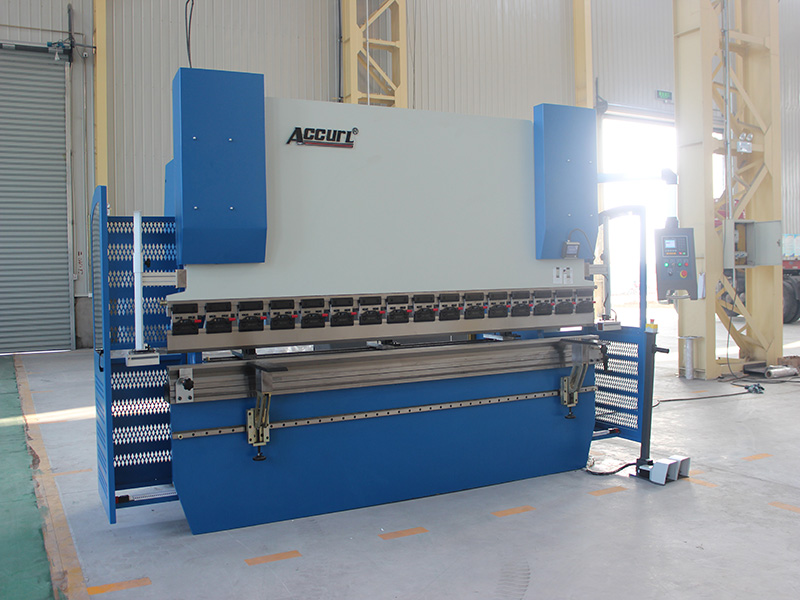 Standard Equipment
---
Estun E21NC control System
Powered Depth Y-axis&Back gauge X-axis
DELTA Inverter controlled back gauge
HIWIN Ball screws & Polished rod with 0,05mm accuracy.
Plate Support Arms
Germany Bosch-Rexroth Hydraulic
Germany EMB Tubing connector
Germany Siemens Main Motor
Tele mecanique/Schneider Electrics
Hydraulic &Electrical overload protection
Top and Bottom Tooling(86°,R0.6mm)
Safety Standards(2006/42/EC)
Safety Equipment
---
1.EN 12622:2009 + A1:2013 2.EN ISO 12100:2010 3.EN 60204-1:2006+A1:2009
Front finger Protection(Safety light curtain)
South Korea Kacon Foot Switch(Level 4 of safety)
Back metal safe fence with CE standards
Safety relay with Monitor the pedal switch and safety protection
Estun E21 NC Control system
---
Back gauge and block control
Control for general AC motors,frequency inverter
Intelligent positioning
Stock counter
Holding/decompression time setting
Program memory of up to 40 programs Up to 25 steps per program
One side positioning
Retract function
One key backup/restore of parameters
mm/inch
Chinese/English
Main Features
---
1.Totally EU streamlined design,Monoblock by welding robots & aparatus and stress relief process by Annealing treatment.
2.Hydraulic synchronised positive stop design,and by Etsun NC programmable controller assuring accurate repeatability &ease of use.
3.Integrated hydraulic system(Bosch-Rexroth form Germany)allowing rapid approach switching automatically to slow bend.
4.Inverter with E21 NC System operated back gauge with quality support fingers also with vertical adjustment
5.Inch, single mode being designed for the machine and reversing and maintain time can be controlled by the time relays.
6.Safe fence and the electric inter locker have been designed for the machine to ensure the operation safety.
Model List
---
Model

Nominal

(KN)

Working table length (MM)
Pole distance

(MM)

Throat Depth

(MM)

Stroke

(mm/min-1)

Open Height

(MM)

Motor

(KW)

Dimensions

(Meter)

40T/2200
400
2200
1775
250
100/10
320
5.5
2.3*1.5*2.0
40T/2500
400
2500
1975
250
100/10
320
5.5
2.6*1.5*2.0
63T/2500
630
2500
2095
250
120/10
360
5.5
2.6*1.6*2.3
63T/3200
630
3200
2570
250
120/10
360
5.5
3.3*1.6*2.3
80T/3200
800
3200
2565
320
120/10
360
7.5
3.3*1.7*2.3
100T/3200
1000
3200

2560

320
120/8
360
7.5
3.3*1.8*2.4
100T/4000
1000
4000
3160
320
120/8
360
7.5
4.1*1.8*2.4
125T/3200
1250
3200
2550
320
120/7
360
7.5
3.25*1.92*2.45
125T/4000
1250
4000
3450
320
120/7
360
7.5
4.0*1.92*2.5
160T/3200
1600
3200
2450
320
180/6
440
11
3.3*1.6*2.6
160T/4000
1600
4000
3140
320
180/6
440
11
4.1*2.0*2.6
200T/3200
2000
3200
2540
320
250/3
530
11
3.3*2.1*2.8
200T/4000
2000
4000
3140
320
250/3
530
15
4.1*2.1*2.9
200T/5000
2000
5000
3940
320
250/3
530
15
5.1*2.1*3.0
250T/4000
2500
4000
3120
400
250/3
560
18.5
4.1*2.2*3.5
250T/5000
2500
5000
3920
400
250/3
560
18.5
5.1*2.2*3.5
300T/5000
3000
5000
3910
400
250/3
560
22
5.1*2.6*4.0
400T/4000
4000
4000
3100
400
300/2.5
620
30
4.1*2.7*3.8
Quick Details
---
Condition: New
Place of Origin: Anhui, China (Mainland)
Brand Name: ACCURL
Model Number: WC67Y small press brake bending machine
Machine Type: Press Brake
Raw Material: Sheet / Plate Rolling
Material / Metal Processed: Carbon Steel
Power: Hydraulic, Hydraulic
Automation: Automatic
Extra Services: End Forming
Certification: CE
After-sales Service Provided: Overseas service center available
Name: cnc press brake
Certificates: ISO&CE
Product: brake press machine
Experience: 25 years
Price: Affordable
Automatic: automatic
Quality: First rate
Voltage: 220V/380V/415V/440V/customized
Price range: press brake kit range
6m press brake
,
small press brake machine